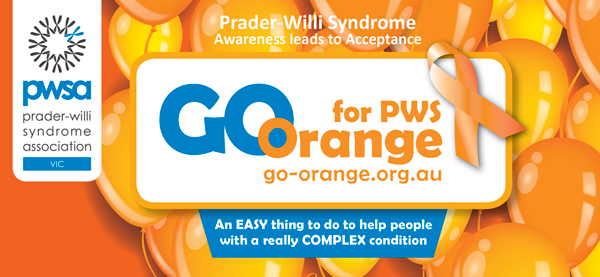 Go Orange for PWS T-Shirts & Hoodies and Caps are here!
Thanks for visiting our online apparel store in support of PWSA Vic.
The range is for adults, kids and infants and covers a wide variety of sizes depending on the product.
HOW TO ORDER YOUR T-SHIRT/HOODIE/CAP:
1) Scroll down and choose your preferred design
2) Follow instructions from there re your size, colour and quantity and viola! You have a Go Orange for PWS T-shirt ready for Go Orange for PWS Day in May.
We appreciate your Go Orange for PWS fundraising efforts and hope that each year you'll continue to support our cause.
Kindest regards,
For more information on Go Orange for PWS, please visit www.go-orange.org.au